EPIS, Flower & Life Promotion
PERIOD
April 2019 ~ November 2019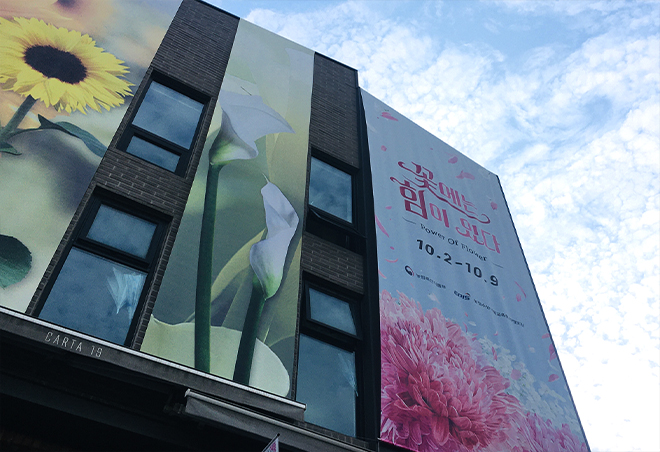 Flower consumption in Korea has constantly diminished since early 2000. Approximately 60% of flowers purchased have been intended for marking the events of celebration and condolences, or for gifts. In particular, the floricultural industry has experienced unprecedented hardships with the plummeting sales since the enforcement of the "Improper Solicitation and Graft Act", a.k.a. "Kim Young-ran Act", in September 2016.

Under the circumstances, Prain Global launched a project in 2019 in conjunction with the Korea Agency of Education, Promotion and Information Service(EPIS) in Food, Agriculture, Forestry and Fisheries aiming to raise awareness of flowers and make flowers a part of everyday life. The project also aimed to eliminate obstacles hindering the consumption of flowers.

For the consumers in their 20s to 40s who consume the least number of flowers, an experiential pop-up store was run in Yeonnam-dong, where as many as 60% of the "target consumers" resided, as part of efforts to provide them with hands-on experience regarding flowers.

The pop-up store consisted of a showroom proposing the lifestyles with flowers, exhibits showing charms and information of different species of flower, and a florist's shop where visitors can purchase flowers. The store, run for eight days, attracted 13,757 visitors and more than 5 million exposures via media and social channels.
뒤로가기