Daewoong Pharmaceutical Company Indonesia PR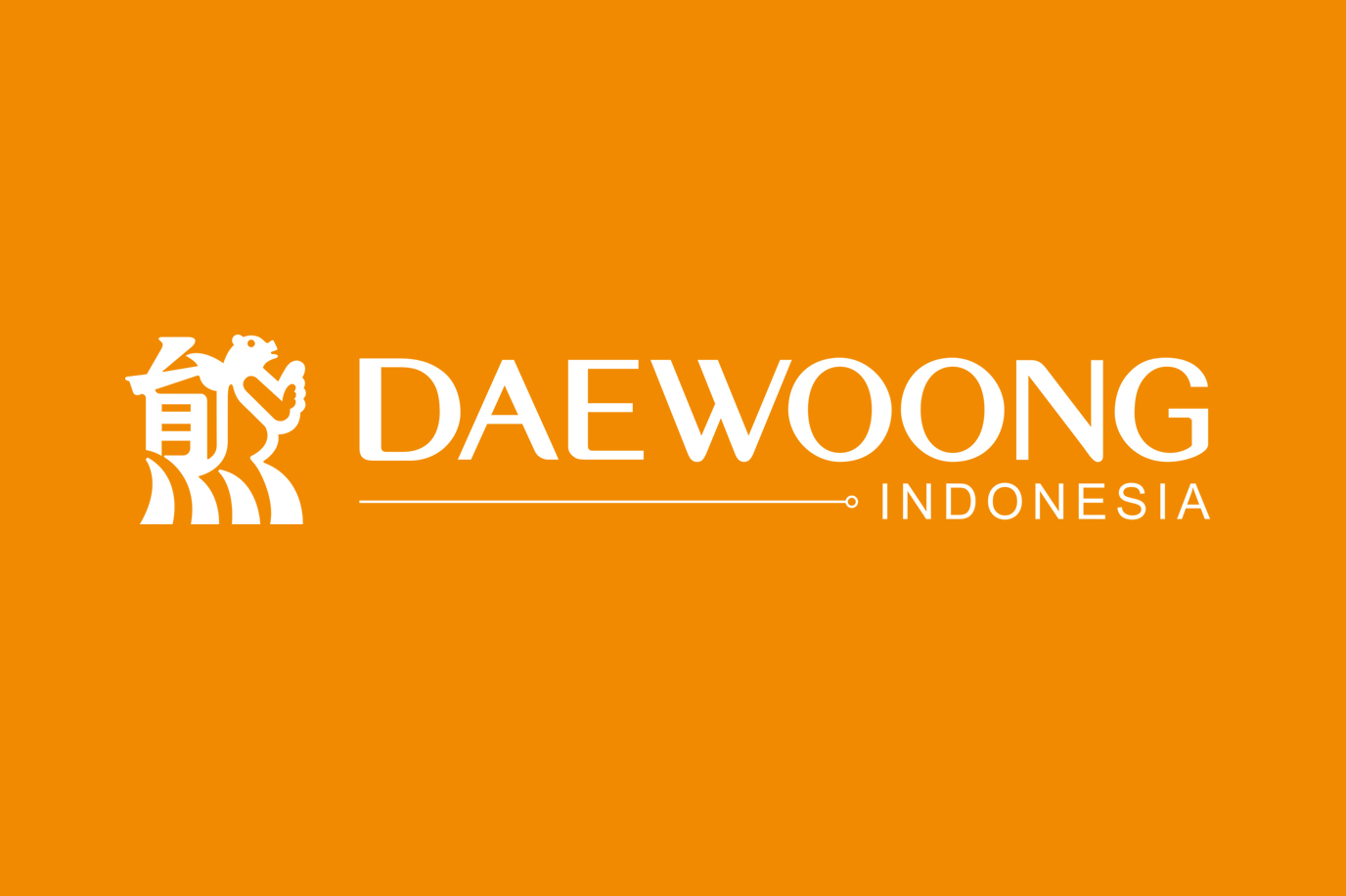 PERIOD
2020.07 ~ 현재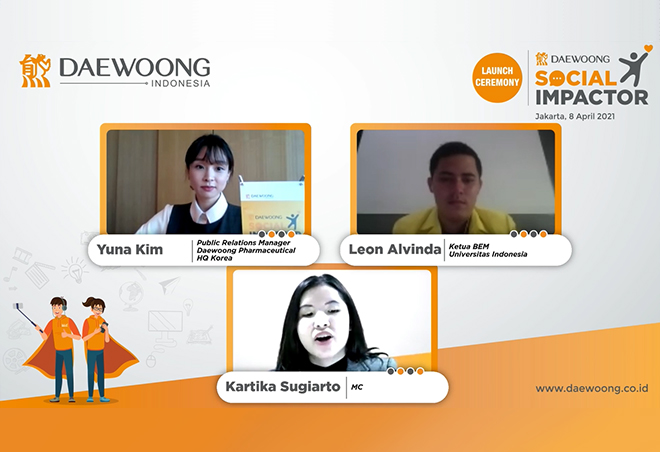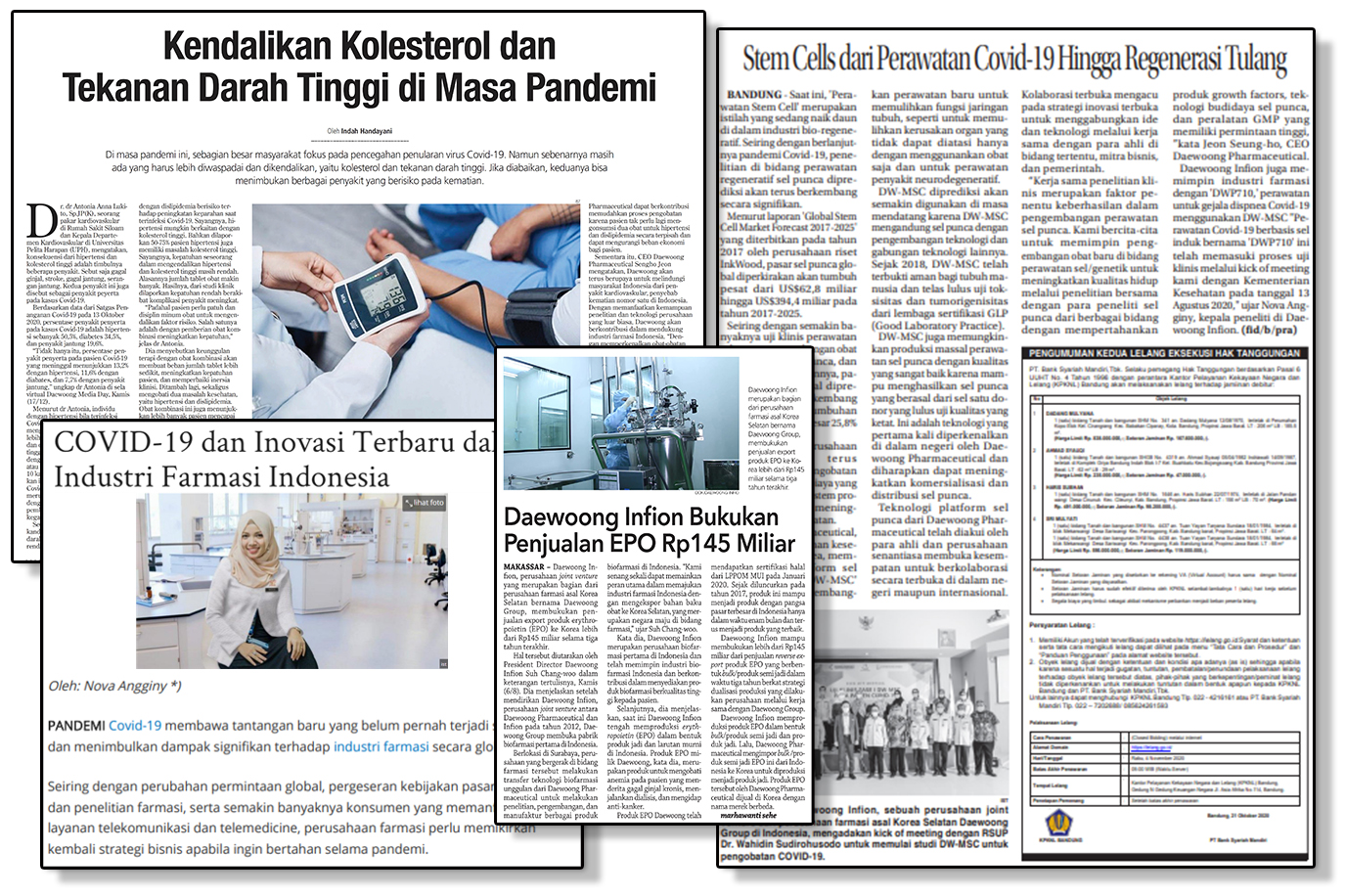 Since 2020, Prain Global has been carrying out Daewoong Group's publicity PR and digital PR to enhance public awareness on the brand, in Indonesia.
Daewoong Group entered Indonesia in 2012 and has carried out activities to contribute to the local community such as biopharmaceutical technology transfer and talent forstering programs. Prain Global planned and operated publicity and digital PR strategies in Indonesia to deliver in-depth local contribution story of Daewoong Group and its contribution to industrial development.

Prain Global is organizes the press release process from draft preparation and distribution of press releases on local performance, contribution cases, and global clinical issues were done to promote locally optimized publicity. In order to establish a network with the media, we held regular quarterly media events from the third quarter of 2020 to set the stage for exchanges with major media.

Through a total of three webinar press conferences, Prain Global placed and secured interviews and video news for its press conference to the local broadcast media and secured quarterly broadcast media coverage. The event has become a venue for local media to learn major issues in the healthcare industry, recording attendance rate of average 63% from Top Tier media and attendance from 20 major medias.

In addition, Prain Global promoted Daewoong Group's leading R&D capabilities by placing interviews with local clinical team leaders and through columns. As a result, Prain Global succeeeded in gaining total 394 media coverage via press releases and a total 44 feature articles including columns and interviews.

Furthermore, in order to improve public awareness and to position the company as a respected company in Indonesia, Prain Global promoted 'Daewoong Social Impactor', a digital PR project led by college students. The program- planned to be operated based on top university students in Indonesia, hit the competition ratio of 10:1 by the major local university students during the application period. Prain Global also suceeded in achieving approximately 800,000 improssions within a month after project launch derived from the voluntarility produced organic contents created by the potential job seekers and prospective opinion leaders. This first project is scheduled to operate until August this year, with an aim to create total 60 YouTube videos and 120 Instagram posts to contribute to improving the quality of life of Indonesian citizens.
뒤로가기