11st <Difference of Eleven>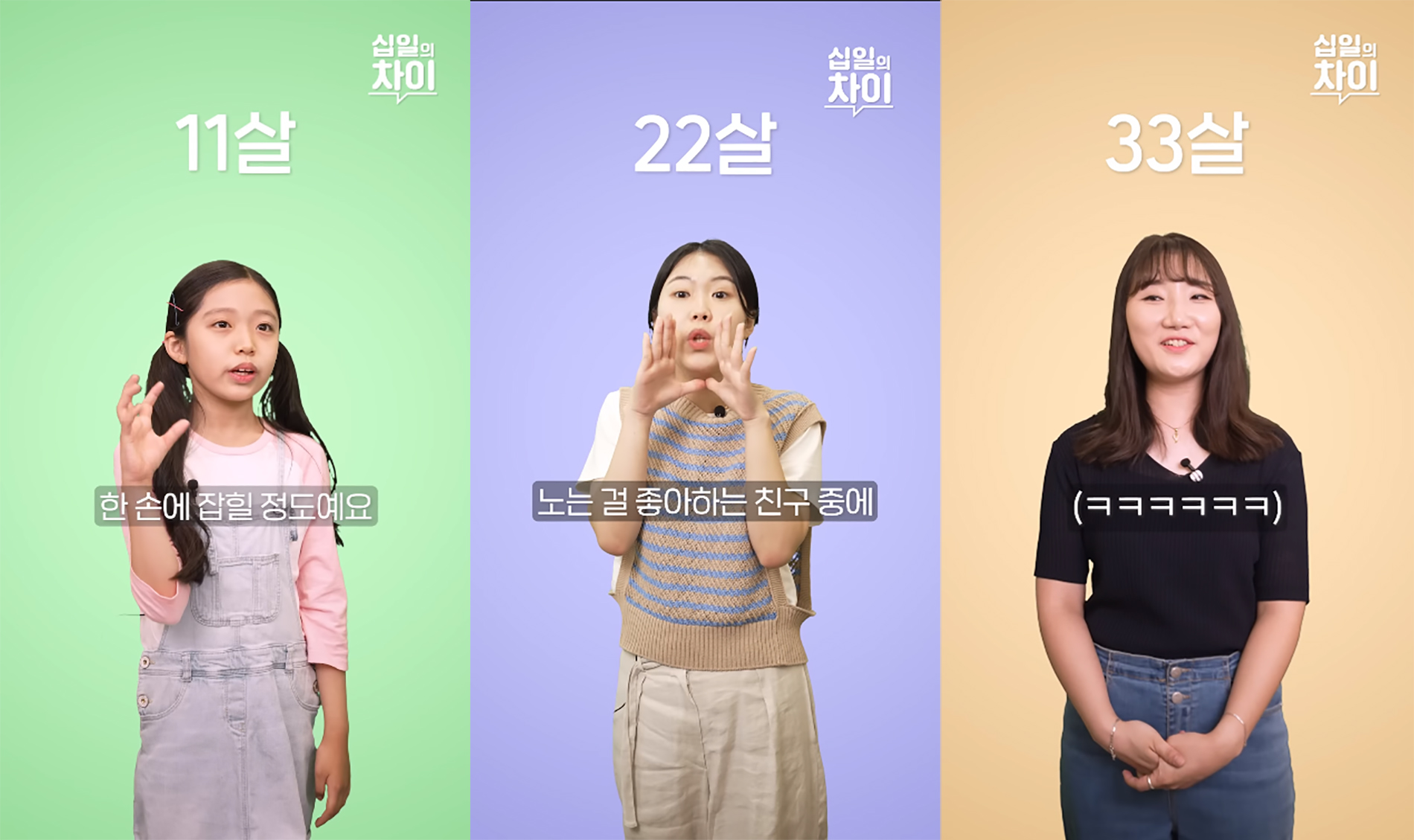 PERIOD
2020-04 ~ Present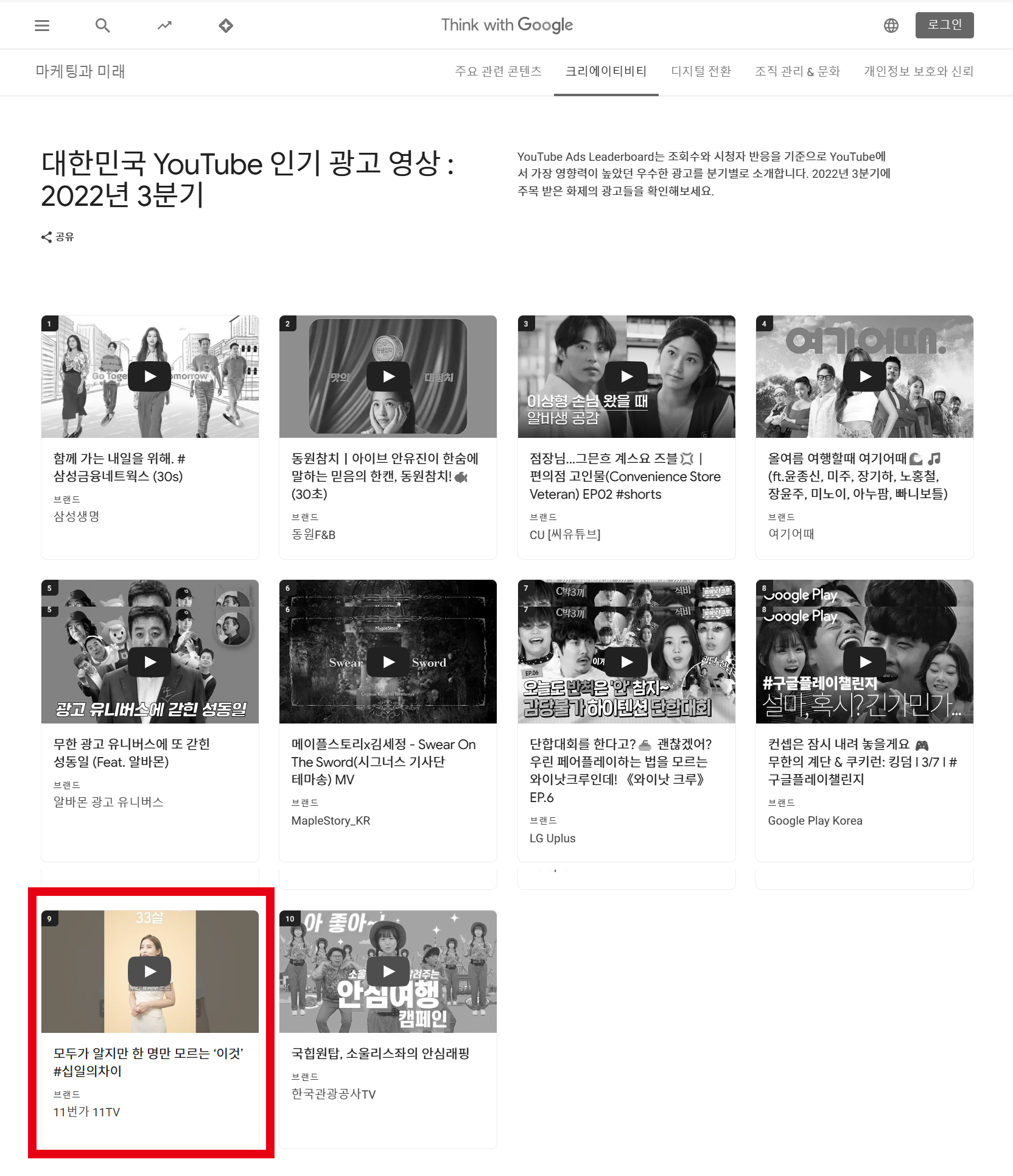 Prain Global executed a marketing video campaign to raise awareness of Eleven Street and reinstate its brand identity to target consumers.
utilizes the brand's identity number 11, featuring 11 participants aged 11, 22, and 33 respectively, in multiples of 11. The video campaign is conducted in a relay questionnaire format, asking a series of 20 questions to each individual and identifying generation trends by analyzing the difference between responses in each age group. The first episode was exposed to the Youtube algorithm and achieved 5.15 million views (as of October 2022). The product exposed in the video also showed increased purchase rates through direct link clicks found in the video description.
The video campaign's total views reached 28.56 through marketing strategies reflecting 'brand equity' and 'content consumption trends.' Apart from algorithms, the video's organic consumer reach also proved effective, achieving approximately 1.4 billion KRW in marketing expenses.
뒤로가기